The team originally responsible for envisioning, building, and managing this website was comprised of faculty members, staff and students at TCU in Fort Worth, Texas. The TCU library, TCU's AddRan College of Liberal Arts, and an Instructional Development Grant provided crucial support for preparing and launching the site.
Contributors and members of our online community now include colleagues from around the world who share an interest in transatlantic teaching. Join us!
Core Website Team:
Tyler Branson
Tyler Branson, Ph.D. candidate at Texas Christian University, is the leader and co-editor of the digital design team for the Teaching Transatlanticism project. His primary research interests are in public sphere theory, composition theory, civic engagement, writing pedagogy, and new media writing. Winner of several awards at TCU, including the Tate Prize in Composition Studies, Branson is the former holder the Radford Fellowship, president of the Winifred Bryan Horner Rhetoric Society, and currently serves as the Lorraine Sherley Research Fellow at TCU. In spring 2015, Branson is slated to defend his dissertation, which investigates how writing and public narratives about writing are shaped and contested.
Marie Martinez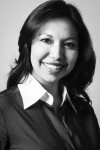 Marie Martinez, lead manager of the "Commons Workspace" and member of the digital design team for the Teaching Transatlanticism project, is a Ph.D. candidate at Texas Christian University.   Her primary research areas include British literature in the nineteenth century and Victorian periodicals. Marie is particularly interested in transatlantic discourses and networks of nineteenth-century periodicals and other literatures as they intersect with and complicate Victorian theories of contagion, travel, industrialization, and sensation fiction. Her dissertation project is entitled Victorian Outbreak Narratives: The Influence of Cholera on the Nineteenth- Century Literary Imagination. Marie's teaching includes a variety of composition and literature courses. Currently, she is teaching a course entitled "19th-century Contagion" which examines the ways a selection of American and British novels, poems, and short stories represent and conceive of literal and metaphorical contagion
Linda Hughes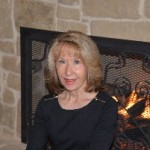 Linda K. Hughes, Addie Levy Professor of Literature at Texas Christian University, was led to transatlanticism by her interests in nineteenth-century periodicals, gender, and publishing history, as well as by teaching an undergraduate course in British literature entitled "Imagining America." Her transatlantic publications include "'Between Politics and Deer Stalking: Browning's Periodical Poetry" (Victorian Poetry 52.1 [Spring 2014]); A Feminist Reader: Feminist Thought from Sappho to Satrapi (4 vol., Cambridge UP, 2013), co-edited with Sharon M. Harris; "Reluctant Lions:  Michael Field and the Transatlantic Literary Salon of Louise Chandler Moulton" (in Michael Field and Their World, ed. Margaret D. Stetz and Cheryl A. Wilson, Rivendale Press, 2007); and Graham R.: Rosamund Marriott Watson, Woman of Letters (2005, winner of the Colby Prize). She is the co-author, with Michael Lund, of The Victorian Serial (1991) and Victorian Publishing and Mrs. Gaskell's Work (1999), and author/(co-)editor of six other books and over one hundred book chapters and articles. Serving on numerous editorial boards, she is the recipient of National Endowment for the Humanities grants, the biennial British Women Writers Association Award for contributions to scholarship and mentoring (2012), and several teaching awards at TCU.
Sarah Robbins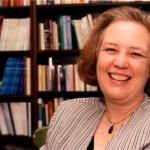 Sarah R. Robbins is Lorraine Sherley Professor of Literature at TCU, where she teaches 19th- and 20th-century American literature, gender studies, popular literature, writing, and transatlantic and cross-cultural studies. She is author of The Cambridge Introduction to Harriet Beecher Stowe and of Managing Literacy, Mothering America, winner of a Choice Book Award. With historian Ann Pullen, she prepared the award-winning critical edition of Nellie Arnott's Writings on Angola, 1905-1913: Missionary Narratives Linking Africa and America. She also co-edited Bridging Cultures: International Women Faculty Transforming the US Academy. Before coming to TCU, she served for over a decade as founding director of the Kennesaw Mountain Writing Project, a National Writing Project site in northwest Georgia, where she earned the Governor's Award in the humanities for leading numerous programs in curriculum development. Drawing on those initiatives, she co-edited essay collections on civic engagement, including Writing Our Communities and Writing America. As co-director of the multi-year NEH project on "Making American Literatures," she collaborated with teachers from around the US to create new frameworks for teaching. Prior to helping envision Teaching Transatlanticism's online presence, her earlier collaborative work on humanities-oriented websites includes "Keeping and Creating American Communities" and "Women's Work in the Long Nineteenth Century.
Andrew Taylor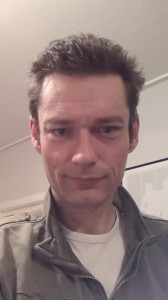 Andrew Taylor is a Senior Lecturer at the University of Edinburgh and specialises in nineteenth-century North American literature and intellectual history, as well as having an interest in the intersection of historiography and contemporary American fiction. He is the author of Henry James and the Father Question (2002), Thinking America: New England Intellectuals and the Varieties of American Experience (2010), and co-author of Thomas Pynchon(2013). He has written several articles on American writing and culture, and is the co-editor of: The Afterlife of John Brown (2005), Transatlantic Literary Studies: A Reader (2007), Stanley Cavell: Literature, Philosophy, Criticism (2012), and Stanley Cavell, Literature and Film: The Idea of America (2013). He is currently working on an edition of Robert Louis Stevenson's novel The Wrecker (for Edinburgh University Press), and is beginning to think about a book project on nineteenth-century American biography. He is also co-editor of the Edinburgh Critical Studies in Atlantic Literatures and Cultures, published by Edinburgh University Press.
Heidi Hakimi-Hood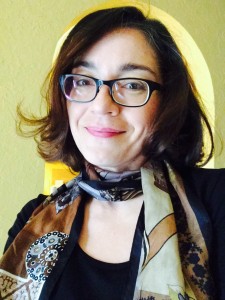 Heidi S. Hakimi-Hood, who holds M.A. degrees in English and Spanish, is a Ph.D. student in English at Texas Christian University, where she studies rural and agricultural representations in long nineteenth-century British writings. Her additional research interests include transatlantic/transnational literatures, Latin American and Peninsular Spanish-language literatures, taste, and historic culinary texts.  Currently serving as the Addie Levy Research Fellow, she is co-author of "Cookery and Copyright: A History of One Cookbook in Three Acts" (under consideration) and attended the Reading Historic Cookbooks Seminar at Harvard University in June 2015.
Adam Nemmers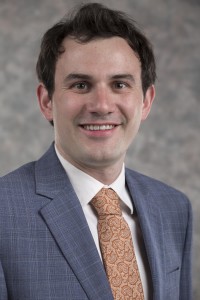 Adam Nemmers is a PhD Candidate at Texas Christian University, specializing in 20th and 21st century American Literature, and in particular the fiction of American Modernism. His latest publication, Yours In Filial Regard: The Civil War Letters of a Texas Family,  is a co-edited volume of Civil War letters circulated by the Love family of central Texas, published by TCU Press in August 2015. He is currently researching and writing his dissertation, which focuses on the emergence of modern epic novel during the American interwar period.