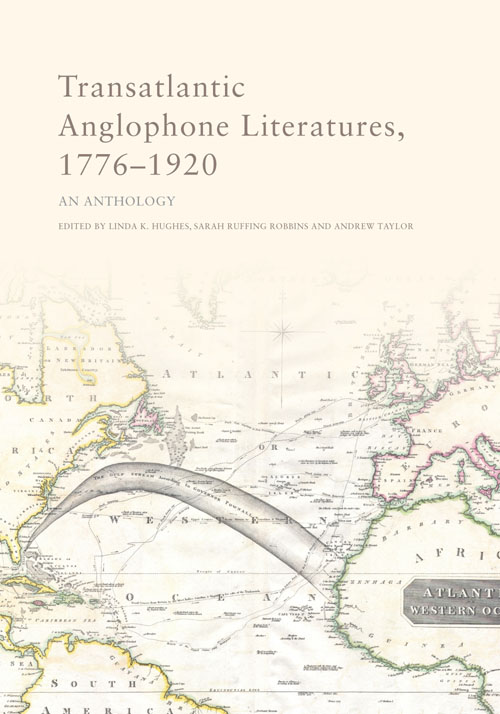 Published in March 2022, the print version of our anthology of Anglophone transatlantic literatures is available for classroom teaching and scholarship.
We look forward to supporting colleagues who would like to incorporate this expansive print resource—along with our growing website—into their teaching.
Meanwhile, do visit this web space for updates and, via expanded sections of the website, digital, ready-for-teaching texts that will supplement those to be included in the eventual print anthology.
Advisory Board Members:

Cari M. Carpenter, West Virginia University
Susan Castillo Street, Kings College London
Clare Frances Elliott, Northumbria University
Christopher Gair, University of Glasgow
Barbara McCaskill, University of Georgia
Ifeoma Kiddoe Nwankwo, Vanderbilt University
Clare Pettitt, Kings College London
Fiona Robertson, Durham University
Matthew Scott, University of Reading
Marjorie Stone, Dalhousie University
Coll Thrush, University of British Columbia
Tom Wright, University of Sussex